December 7, 2022




7:00 am - 8:45 am
Topic Drug Testing Update:  What is New
Those who have responsibility for both DOT and non-DOT drug testing programs can learn what is new in regulatory compliance and how to manage the issues.  If you have not reviewed your Drug and Alcohol policy in a while, this presentation will give you some guidance.  This presentation will cover a variety of topics in the arena of drug testing, such as:  AB-2188 Discrimination in employment: use of cannabis, Fentanyl, What are the requirements for pre-hire, random, for cause and post incident testing along with the timeframes for testing?  What does it mean to do 50% or 100% random testing?  What are the benefits and potential problems of drug testing techniques – urine, blood, and hair? How drug tests are conducted matters (observed, supervised, private), What are the different drug panels and cut off levels and how do they apply to my employees?  What are the recent workplace statistics and trends – Skittles and Gummies are not just candy anymore!  What should we be looking for to detect possible drug use in the workplace?
Bring your questions for this enlightening presentation.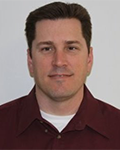 Speaker Moriah Mendenhall, General Manager – Contraband Control Specialists, Inc.
Contraband Control Specialists is a private investigation, drug and alcohol testing provider and professional education and consulting firm which is nationally recognized as a leading authority on the topic of "Drugs in the Workplace." Contraband Control Specialists is a California based firm with major clients and contracts in forty-two different states. Their professionals have trained over 15,000 supervisors in employee drug use and abuse recognition skills.
Moriah Mendenhall has over 20 years of experience dealing with workplace substance abuse. He is experienced in managing drug testing programs, workplace substance use investigations, contraband control consulting, third-party-administrator services and is a certified instructor. Memberships and Certifications: Certified Instructor, Reasonable Suspicion Testing Course (Supervisor & Manager), Employee Awareness & Education Course, Breath Alcohol Testing Technician Course, Urine Specimen Collection Technician Course, Hair Specimen Collection Technician Course, Member: Drug and Alcohol Testing Industry Association (DATIA), Member: California Narcotic Canine Association (CNCA), Certified Narcotics Canine Handler.
Registration
Two Options for this event (In Person at Hodels or Zoom Virtual Platform) 
Option 1 In Person Breakfast at Hodels from 7:00-8:45am. RSVP to membership@bakersfield.assp.org. 
$15 per person, Cash/Check/Credit/debit cards accepted/$5 for Student and Emeritus Members of ASSP – Walk ins Welcome
Option 2 is via Zoom Meeting Virtual Platform from 7:45 – 8:45 AM
Zoom Registration Link

https://us06web.zoom.us/meeting/register/tZwvdOutrTwuHtd42l4e70gJQbC6_NUexFNF
Venue: Hodels Country Dining Restaurant
Address:
5917 Knudsen Dr.
,
Bakersfield
,
California
,
United States